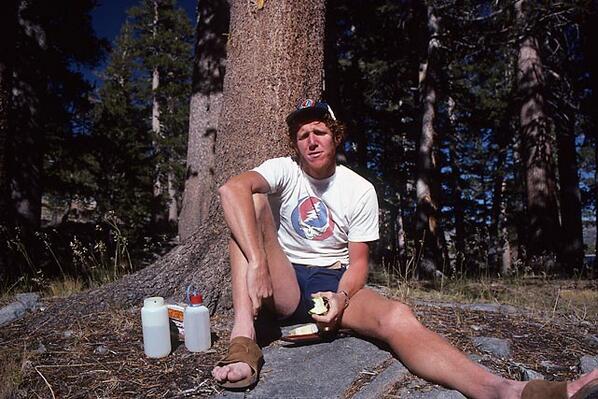 Don't ask this man his opinion on Linda Ronstadt unless you want to be here for a while.

Ohio State Ends Their Losing Streak
This game demonstrates the problem with generating narratives around wins and losses in close games. Was Ohio State in a four game tailspin that they turned around with a win here? Well, they lost four games and then won this one, but there has been no big change in level of play. The Nebraska loss was bad, and losing by ten at Minnesota wasn't a great performance either, but there's certainly no shame in a close loss to Iowa or at Michigan State. In fact, an overtime loss at Michigan is a significantly better performance than a five point home win against Illinois.
The good news for the Buckeyes was that their defense looked better, allowing only 0.92 PPP. It wasn't a great defensive performance, but it's an improvement over the last three games. The bad news is that there's no sign that their offense is going to get significantly better. They're just inconsistent on offense, and it means that they're rarely going to run away from teams. It's going to lead to another bad loss or two, and probably prevent them from finishing higher than fifth in the Big Ten standings. They should still be in line for a 3-6 seed in the NCAA Tournament. Keep in mind that Ohio State's Big Ten schedule was very front-loaded, and will get a lot easier as we head into mid-February and March.
This was a solid performance by Illinois, but they're not good enough that they can let chances like this go. They are now 2-5 in Big Ten play and 13-7 overall with wins over Missouri and Indiana to go with bad losses to Northwestern and Georgia Tech. It's a solid resume, but not a Tournament resume. They will need to go at least 8-10 in Big Ten play to be in at-large contention. They have a key stretch coming up with a road game at Indiana and a home game against Iowa. The Iowa game in particular is a huge chance to collect a big scalp.
Oregon's Defense Continues To Flounder
While it's certainly good advice not to overreact to losing streaks, the reality is that Oregon really
has
had significant problems during this five game losing streak. Those problems: all related to defense. During this losing streak, all five opponents have cleared a 52.0 eFG% and 1.07 PPP. Four of Oregon's five worst defensive efficiency performances have come during this stretch, including 1.19 against Washington here (the best offensive efficiency the Huskies have had in a conference game since February 23, 2013.
Oregon has the second worst defensive efficiency in Pac-12 games (1.13 PPP) and have a -0.10 PPP scoring differential in conference games. And with their computer ratings tanking, they are now firmly on the bubble. As I've said before, I find it impossible to believe that Oregon is really this bad. They should play better than this the rest of the way. But they're going to have to get to at least 10-8 in Pac-12 play to avoid being on the bubble heading into the Pac-12 tournament. At this point, that will be a difficult task.
Washington is quietly 4-3 in Pac-12 play, though the league is not great this season and they had a bad non-conference performance, so there's still a significant gap between them and the bubble. They'll need to win at least 11 Pac-12 games to be in contention for an at-large bid.
Branden Dawson Out 4-5 Weeks
Believe the story for this injury if you want (Bill Walton certainly didn't believe the story, as he made clear during last night's Arizona/Colorado broadcast), and it wouldn't be the first time that a team lied about the reason for a player's injury, but Dawson has a broken hand regardless. This Michigan State team has been struggling with injuries as much as any team in the country, and if Adreian Payne can't get on the court soon they're going to be awfully thin in the front court.
The good news for Michigan State is that Michigan has been taking out their top rivals, and with a home win over Michigan they'll take firm command of the league. But with a home loss they'll be staring at a road game at Iowa, and the possibility that the Wolverines could become the Big Ten favorite. The good news for Sparty is that Michigan is not a strong offensive rebounding team. Dawson is the best rebounder on Michigan State, and they will be vulnerable against teams that get after the glass (like, say, Iowa).