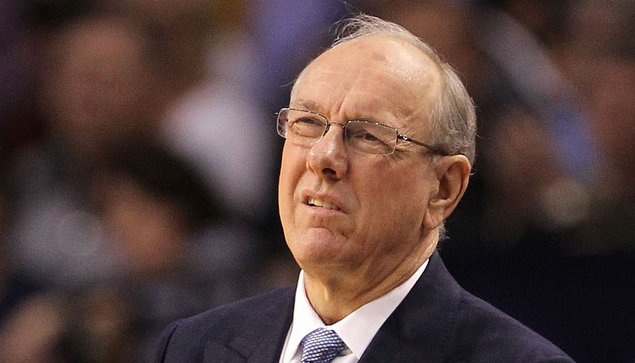 "You're not drawing conclusions about teams from the results of exhibitions, are you?"
The regular season starts tomorrow. Seriously.
Time for one last preseason Morning News post:
Markus Kennedy To Miss The Fall Semester
This is another significant blow for an SMU team that had such high hopes for this season a few months ago. The loss of Emmanuel Mudiay was a big hit, but still kept them looking like a borderline Top 25 team. But now they're going to be without star big man Markus Kennedy for the fall semester. He'll be back for the AAC regular season, but in the AAC (and
particularly
for SMU) it is crucial to get quality non-conference wins. Remember, last season SMU was sacrificed by the tourney Selection Committee specifically because their non-conference schedule was a joke.
Signing Day
I don't want to talk about signing day too much, particularly since nearly all of the big signings were already known ahead of time, and also because most of the Top 50 recruits haven't decided yet. There are a few particularly noteworthy schools, though. Ben Simmons (the #1 recruit in the country according to some recruiting services) to
LSU
was already known, but it's still good to make it official, and it's a huge coup for a program that has made just three NCAA Tournament appearances in the last decade, with none since 2009.
Also, Steve Wojciechowski has landed a recruiting class that is rated by some services as one of the five best in the nation in his first season at
Marquette
. Obviously we've seen coaches show up at new programs and land one huge recruiting class and then never succeed on the basketball court, so this only means so much, but it's a really nice start to Wojo's tenure there. Finally,
Arizona
deserves mention for having the #1 ranked class so far by Scout, Rivals
and
ESPN. So they're going to be ready to reload immediately next season.
Memphis Loses An Exhibition
I write about this every year, but
DO NOT PAY ATTENTION TO EXHIBITION RESULTS
. Just don't. In the last seven seasons alone, three different teams have lost exhibition games and then gone on to earn a five seed or better in the NCAA Tournament, including that Syracuse team that lost to Le Moyne in an exhibition and then went on to earn a 1 seed in the NCAA Tourney. In exhibitions, coaches often try weird lineups, they give extra playing time to guys at the end of the bench (including true freshmen considering a redshirt), and they often try odd strategies. It's a chance to mess around in a game that doesn't matter.
Now that all said... I'm down on Memphis this season. Not because of an exhibition result, of course. But in
my most recent bracket projection
I had them on the outside looking in. The good thing is, we'll get a good (real) data point very soon. Memphis will play Wichita State on Tuesday.
Siena senior Imoh Silas To Miss The Season
A torn ACL could end Imoh Silas's career at Siena. He has one year of eligibility left, but he will graduate this spring, and has the option of taking his final year of eligibility somewhere else if he wants to. Silas actually started 32 of 38 games last season for Siena, though he only averaged 16.9 minutes per game, primarily due to early foul trouble.
Siena is my
preseason favorite in the MAAC
, and obviously this is a significant blow. They return their entire regular rotation from last season, so they will have plenty of depth, including two returning bigs from their starting lineup (Brett Bisping and Lavon Long), but don't be surprised if Iona is my new MAAC favorite when I put a new bracket projection out on Sunday.
Adonis De La Rosa Ineligible At St. John's
There's a chance De La Rosa will be allowed to return to St. John's later this season, but for now he's ineligible. And this, of course, comes just days after
Keith Thomas was declared ineligible
. It's been a discouraging offseason for St. John's, and this coming season is going to be a significant uphill battle just to make the NCAA Tournament. Be prepared for another season of announcers and writers talking about how "talented" St. John's is, which is code for "lots of African Americans who look like they should be good at basketball", but there might not be a whole lot of winning.