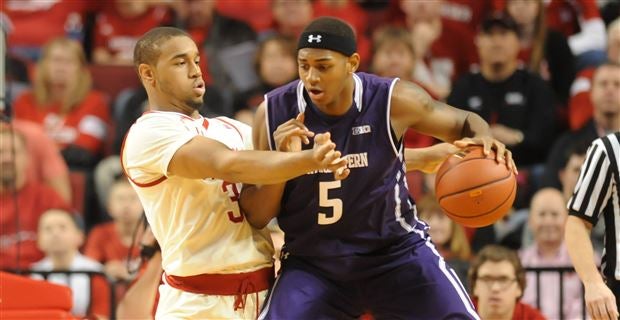 What was Dererk Pardon doing on the bench all season?
Seton Hall Routs Marquette
The margin of victory (20 points) was inflated by some fluky shooting (Seton Hall was 5-for-10 on three-pointers while Marquette was 1-for-11), but there was no question that Seton Hall was the dominant team. Seton Hall's starting lineup is dangerous at all five positions, and all five ended up in double-figures, led by Khadeen Carrington (17 points, 10 rebounds, 5 assists, 4 steals) and Isaiah Whitehead (16 points and 7 assists). They were also able defensively to keep Henry Ellenson away from the hoop. Ellenson finished with 13 points and 14 rebounds, but it came on ugly 3-for-14 shooting).
Seton Hall has had a remarkable turnaround after some disastrous off-court problems last season that put the season into a tailspin and caused two key players (Sterling Gibbs and Jaren Sina) to transfer out. Amazingly, they are looking like a potential at-large team this season, and are doing it with five sophomores in the starting lineup and with seven of their eight top minute earners being freshmen or sophomores. With nobody likely leaving to go pro at the end of the season, Seton Hall has the potential to be really good next season, and perhaps even better in 2017-18.
The computers were not high on Marquette, due to a 4-1 record in games decided by three points or fewer or in OT and due to a record inflated by a terrible non-conference strength of schedule. This loss suggests that the computers were probably right. The Golden Eagles have decent wins over Wisconsin, LSU, and Arizona State, but they're going to have to play significantly better to get to .500 in Big East play.
Dererk Pardon!
Is it too late for Dererk Pardon to be a contender for the National Player of the Year award? In all seriousness, what was he doing redshirting? Chris Collins chose to pull the redshirt from the freshman after star big man Alex Olah was lost indefinitely with an injury, and Pardon has been absolutely terrific since getting to play. He had just 6 points and 4 rebounds in his career debut on Sunday, but he had a monster 28 points (on 11-for-14 shooting) and 12 rebounds here. And he led Northwestern to what was actually an upset in Las Vegas.
The computers like Northwestern, who are 13-1 with no bad losses, and are now up to 43rd in Pomeroy and 41st in the Sagarin PREDICTOR. The problem is that their non-conference schedule was atrocious, and was
transparently put together to juice their W-L record
to help them qualify for the NIT. The problem is that Chris Collins suddenly has a team that might be good enough to earn an at-large bid, and they entered Big Ten play with zero wins over likely RPI Top 100 opponents. If they finish 10-8 or 11-7 in Big Ten, that non-conference schedule will likely keep them from a Top 50 RPI. So they are going to have to collect some big scalps in non-conference play. Their first chance will come on Saturday against Maryland.
Pittsburgh Tops Syracuse
In a battle between two potential bubble teams, Syracuse struggled with what they've struggled with all season - size. Pitt shot an ugly 6-for-23 on three-pointers, but it didn't matter because they dominated the glass. They had a 52.8 OR%, compared to a 24.2 OR% for Syracuse. In all, teams are rebounding 37.1% of their misses against Syracuse, which makes Syracuse defensive rebounding 336th in the nation. One of the biggest reasons has been the ineffectiveness of DaJuan Coleman, who fouled out with 2 points and 1 rebound in 17 minutes here.
This is Pitt's best win of the season and their only loss came to Villanova, and their soft non-conference schedule will be mostly wiped away by their tough ACC schedule. If they go 10-8 or better in ACC play they should end up in the NCAA Tournament.
Syracuse has more excitement on their resume so far, with nice wins over UConn and Texas A&M, but with a bad loss to St. John's. The ACC scheduling gods were unfair to Syracuse, forcing them to play on the road in their only games against Virginia, Duke, and Louisville (along with a home-and-home with North Carolina). If they get to 10-8 in ACC play they should be in the NCAA Tournament, but that will be a more difficult task for them than it will be for Pitt.