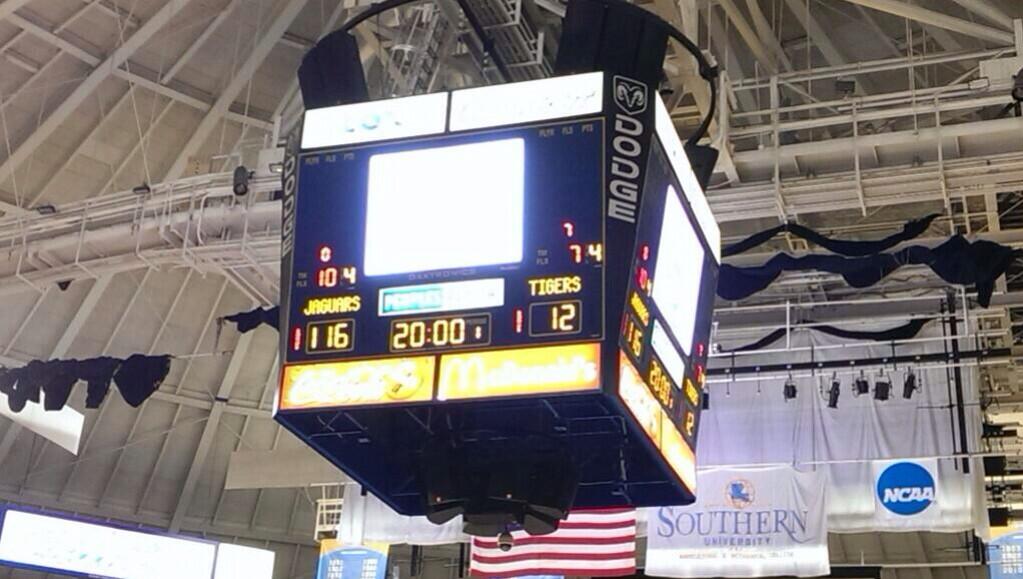 Boosting your W-L record by playing bible colleges nobody has heard of that suck at basketball is the new market inefficiency.
Tennessee Goes Nuts Against Virginia
It's just been that kind of year so far for the Hoos. They can't win a close game, and they keep running into statistical flukes. This game was an example of the latter. Tennessee won this game by 35 points, yet if we plug in each team's season-average 3P% and FT% that winning margin plunges to 12 points. Prior to this game, Tennessee had broken 50% behind the arc once this season and was below 15% three times - they hit 61% here. Virginia didn't deserve to win this game, but that winning margin makes this game look much more lopsided than it really was.
So is Virginia still a tourney team? I definitely think they are. If they were in the WCC this non-conference performance would be a problem, but they're in the ACC. They'll collect at least a couple of big scalps, and should be fine if they get to 10-8 or better in ACC play. Though as mediocre as their offense is, they're always going to be vulnerable to any team that gets hot behind the arc (particularly since this Virginia team is not good at preventing three point attempts), so don't be surprised if they suffer another bad loss or two this season.
This is a big win for Tennessee's at-large case. They have this win and a win over Xavier to go with losses to UTEP and NC State. Assuming a win over Tusculum, they should be in good shape with an 11-7 SEC record. If they go 10-8 then they'll likely need a win or two in the SEC tournament.
Chane Behanan Done At Louisville
Chane Behanan has been kicked out of the University of Louisville. With rumors that Kevin Ware might take the rest of the season off and seek a medical redshirt, Louisville is really starting to get shorthanded. Russ Smith is still the best player in the country, so Louisville is still going to be a very good team, but it's looking very unlikely that they'll be able to get back to a 1 seed. A 2 or 3 seed is much more likely, even if they sweep the AAC titles.
Michael Cobbins Likely Done For The Season
Oklahoma State's Michael Cobbins looks to be done for the season with an achilles injury. Cobbins isn't Marcus Smart or Markel Brown, so this isn't a devastating loss, but he had started every game so far this season for Oklahoma State. Kamari Brown has actually been more efficient than Cobbins as a big man so far this season, but the big difference is that they'll now no longer have Kamari Brown coming off the bench. Oklahoma State is now very shorthanded in the front court, and could really struggle to rebound the ball. Kansas has been my favorite all season long in the Big 12, and this injury just makes me even more confident in that prediction.
Toledo Impresses In Loss To Kansas
Toledo's undefeated season was always going to end at Allen Fieldhouse, but they impressed in defeat. They hung in until the final minute, giving the Kansas ball handlers a lot of trouble (18 turnovers) while limiting the damage from Andrew Wiggins (20 points) and Joel Embiid (14). There are other contenders in the MAC (Ohio and Akron being the most impressive so far), but Toledo clearly looks like the favorite right now to win the league.
Louisiana Tech Wins At Oklahoma
This game was humorous to watch. The two announcers (I believe they were Bob Carpenter and former-Oklahoma head coach Billy Tubbs) were totally incoherent and out of it. A lot of good marijuana jokes were made on twitter. But this game did have an exciting finish, even if the announcers didn't quite realize it. At the end of regulation, Cam Clark grabbed an offensive rebound and dribbled behind the arc with enough time to launch a 23-24 foot fadeaway that somehow went in to send the game into overtime.
The difference in the extra period was free throw shooting, honestly. Louisiana Tech hit 13-for-14 in the extra period. Throw in the two that Kenneth Smith made just before the Cam Clark three and FT shooting won the night for the Bulldogs. Keep in mind that they came into this game 305th in the nation with a 64.5 FT%. But however it came, this is a nice win, and the Bulldogs remain my favorite in Conference USA. Southern Miss seems like their top competition at this point, with UAB, UTEP and Charlotte lurking.
Oklahoma came into this game 11-1, but it was against a cupcake schedule. Their two best wins were over Alabama and Mercer. They'll probably need to get to 9-9 in Big 12 play with a big scalp or two and a win or two in the Big 12 tournament to earn an at-large bid, and at this point I'd bet against that.
Luke Fischer To Transfer From Indiana
This is the type of news that will fly well under the radar now but could matter a lot in two years. The 6'11" true freshman has a ton of raw talent and was a highly sought after recruit. He's supposedly "homesick", so look for the Wisconsin-raised boy to head to Wisconsin, Marquette or Northwestern.