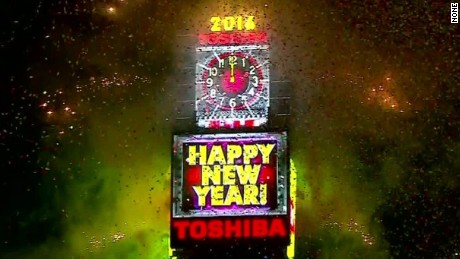 A relatively short Morning News to start the New Year, but I want to wish all of you a fabulous year, and I want to thank all of you for making this past year the best year yet for my blog. I enjoy very much my interactions with you all both in the comments, on twitter, and via e-mails. You guys are great.
Anyway, we did have some news yesterday, so let's get to it:
Villanova Annihilates Xavier
Villanova takes a ridiculous number of three-pointers. So far this season, 49.1% of their field goal attempts have been threes, and this is now their third consecutive season in the Top 25 in the nation in 3PA/FGA. When you play that style it means that you look really bad when those shots aren't going in, and you look really great when they are. For much of this season, Villanova has really struggled with their shooting, including horrific 4-for-32 three-point shooting in that 23 point loss to Oklahoma. But here? 13-for-25. That's just what Villanova does.
Xavier suffered here not just from fluky good Villanova shooting, but also from the scary-looking injury to Edmond Sumner in the opening minutes, which cost them their starting point guard. For those two reasons, assuming Sumner can come back soon with no ill effects, there is no reason for the Xavier panic. If you felt this team was a borderline top ten team in the nation before tip-off (as I did), then you still should. Xavier's great play all season doesn't get wiped out by one awful, fluky game.
As for Villanova, we've been wondering all season when their shooting would finally turn around. Too many players were shooting below their career averages. It appears the answer was "against Xavier", but they have to prove that they can do this more consistently if they're going to run away with the Big East and contend for another 1 seed in March.
Providence Shoots Out Butler
As I often talk about, many games simply come down to jump shooting. All you need to know about this game is that Providence had a season-best three-point percentage (46%) while Butler had a season worst (18%). Providence also tied a season-high with 12 made three-pointers. Kellen Dunham and Andrew Chrabascz combined to shoot 5-for-25, including 0-for-9 behind the arc.
When the jump shooting gap is that large, Butler had to play really well in the other facets of the game to even keep this close, which they did. They shot better on two-pointers and at the line, and had a big 38-to-24 advantage in paint points. It was enough to almost steal the win, but Providence hit three of their final four three-pointers to open up a late lead that they finished off with clutch free throw shooting.
Providence is a team that the computers have not been particularly impressed with (even after this big road upset they are still just 35th in Pomeroy and 38th in the Sagarin PREDICTOR), but their resume has gotten very nice, with victories over Arizona and Butler, and with only that loss to Michigan State. They'll have to play significantly better to be in contention in the Big East title, but they are on pace for a strong NCAA Tournament seed.
This loss is a blow for Butler's Big East title hopes. Unless they can pull the upset at Xavier on Saturday they'll drop to 0-2. They also have a crucial home game against Villanova the following weekend before their schedule starts easing up.
Przemek Karnowski Done For The Season
Karnowski, a senior, will probably be able to get a medical redshirt if he applies for one, but this breaks up what was (in my opinion) the best front court in college basketball, and puts a lot of pressure on a Gonzaga backcourt that just has not been very good so far. Kyle Wiltjer and Domantas Sabonis are both All-America candidates, and so the Gonzaga starting and crunch-time lineup will still be very strong, but having the third elite big man would have given Mark Few so many options to work with.
Assuming Karnowski gets the redshirt, he will give Few an elite big man next year after the loss of Wiltjer and (likely) Sabonis, but this injury lowers the ceiling for a Gonzaga team that entered the season with Final Four hopes.